A group of parliamentarians in the United Kingdom have celebrated the recent handing-in of the West Papuan People's Petition by the ULMWP.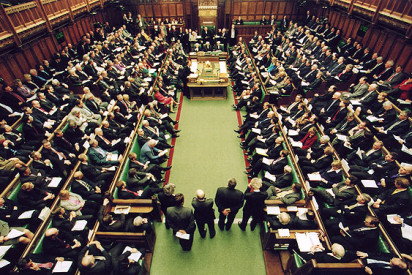 In a statement, the All-Party Parliamentary Group for West Papua said:
The All-Party Parliamentary Group on West Papua is overjoyed to hear that the West Papuan People's Petition has been officially handed to the UN High Commissioner for Human Rights in Geneva with support from the Vanuatu government. The petition, signed by 70% of the Papuan population and calling for self-determination for the territory, was an arduous and heroic achievement of the West Papuan people. We hope the UN will now respond by fulfilling its historic duties to rectify the 1969 Act of Free Choice and allow West Papuans to freely determine their own future.
The petition hand-in comes at a time of great concern in West Papua, with chemical weapons reportedly deployed by the Indonesian military and a humanitarian crisis in Nduga. Thousands of Papuans have been internally displaced, and several have died. We call for the urgent removal of Indonesian security forces from the Nguda Regency and for Indonesia to allow humanitarian and monitoring agencies in to the area.
Read the statement of Benny Wenda, Chairman of the ULMWP, here.