Indonesia must immediately release all West Papuan political prisoners, including the 57 incarcerated following the 2019 West Papua Uprising. If they are not released, they are at risk of dying of Covid-19 inside prison.
We have just received information that the trial of the Jakarta Six is going ahead tomorrow. Five West Papuans and one Indonesian solidarity activist are facing 20 years in prison for allegedly peacefully flying the Morning Star flag in August 2019.
Jakarta is preparing to go into lock-down. Presidential and governmental activities are being reduced, and social contact discouraged due to the spread of the coronavirus. Why is the trial not being immediately halted? Is the Indonesian State trying to kill these political prisoners, to allow this virus to assassinate their opponents for them? Forcing this trial to go ahead is a clear violation of the defendants' rights. I urgently call on the Indonesian government, President, prosecutor and judge to stop the trial and release the prisoners.
The political prisoners now inside prison face a huge risk if they are not immediately released. There is no effective medical care inside Indonesia's prisons. The virus will spread rapidly inside the prison system.
If Indonesia does not release them and allow them to return to the safety of their families and communities, they face effective assassination by the Indonesian government. Last year we saw West Papuan organisers like Sam Lokon die from the conditions in Indonesia's prisons. We cannot allow a mass killing of West Papuans in prison now.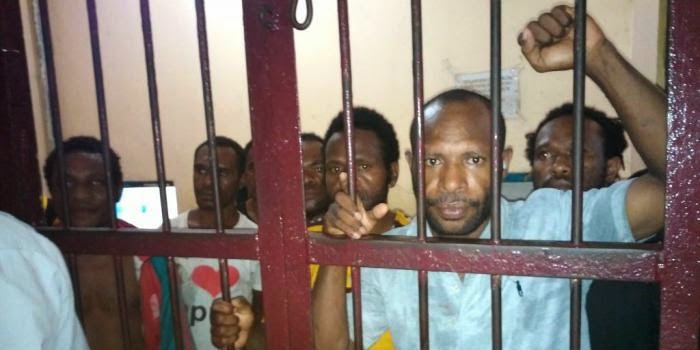 These horrors are symptoms of Indonesia's illegal colonisation of West Papua. In the midst of this crisis, it is clearer than ever that the Indonesian State cannot protect the people of West Papua. It is time for Indonesia to allow us to decide our own destiny.
Our thoughts and prayers are with everyone facing this virus.
Benny Wenda
Chairman
ULMWP