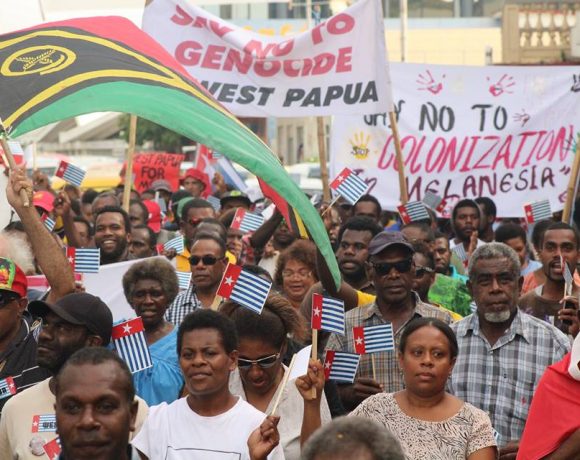 Hundreds of people marched in Vanuatu today, calling for West Papua's full membership of the Melanesian Spearhead Group (MSG).
This historic rally comes after Vanuatu Prime Minister Hon. Charlot Salwai and his government announced that they would support the United Liberation Movement for West Papua (ULMWP) for full membership of the MSG, while calling for Indonesia's "associate member" status to be withdrawn.
This statement has wide support from the people of Vanuatu and today that was shown in force as people marched full of hope through the streets of Port Vila, calling for West Papua to return to the Melanesian family and rejecting Indonesia's interference in the MSG. The march included several members of the ULMWP, representing the people of West Papua's support and gratitude to Vanuatu for it's committed Melanesian solidarity for West Papua's freedom.
According to the Asia Pacific report, Vanuatu Free West Papua Committee members Lai Sakita and Jacob Kintor appealed to "all real men, women and youths" to come out of their Facebook "comfort zones" to join the public march in Port Vila this morning.
They also called on participants to demand that the Melanesian Spearhead Group Leaders full membership of MSG to the ULMWP, and terminate Indonesia from the sub-regional organisation.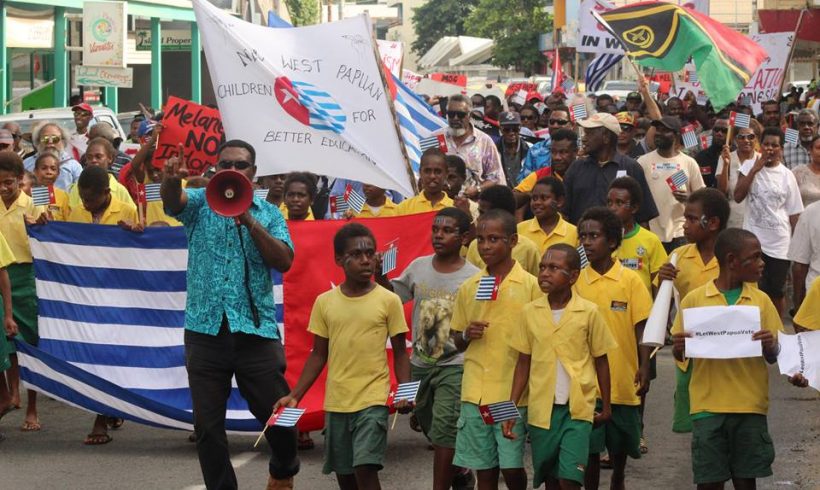 Today the people of West Papua also demonstrated to give thanks and support to Vanuatu for it's incredible solidarity with West Papua's freedom. A demonstration was held in Port Numbay/Jayapura the capital city of West Papua and declared "We West Papuan society say thank you to Vanuatu society for full support ULMWP delivery to MSG."