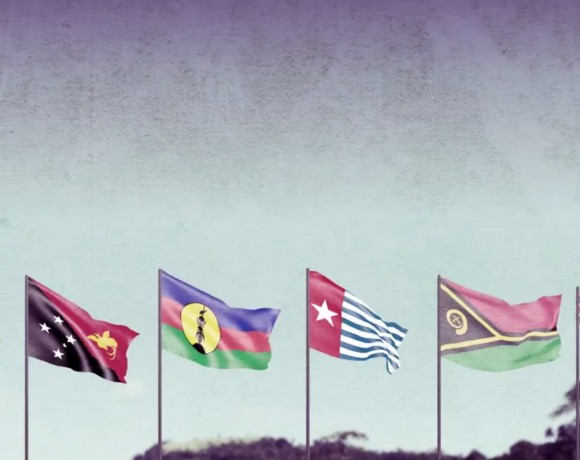 Observer status has today been granted to West Papua by the Melanesian Spearhead Group (MSG) sub-regional bloc.
After over 53 years of political struggle for the right to self-determination, the United Liberation Movement for West Papua (ULMWP) representing West Papuan, was today granted Observer status by the 20th MSG Leaders summit in Honiara, Solomon Islands.
The ULMWP executives and secretariat welcomed the decision of the MSG leaders on behalf of the people of West Papua, describing it as a historic decision for West Papua.
ULMWP Secretary General, Octovianus Mote thanked Melanesian leaders: "We the United Liberation Movement for West Papua applied for full membership at the instruction of the MSG leaders in 2013 and 2014. Despite not getting full membership we welcome the decision of the leaders as it our first step to full political recognition." 
Mote said political recognition allows ULMWP representing West Papua to be on the inside with Indonesia for the first time in history.  It is a first step to address the ongoing atrocities suffered by our people at the hands of successive Indonesian governments.
"I thank our leaders in Melanesian, especially the leaders from Solomon Islands, Vanuatu, and FLNKS (Front de Libération Nationale Kanak et Socialiste – New Caledonia) for publicly supporting us in this quest. Your public support for our struggle gives our people hope that you have heard our cries, they affirm that we are part of this Melanesian family" he said.
Mote added that: "whilst this is the first step for West Papua, we will be working towards full membership into the MSG family.  But our struggle for political recognition will not stop here, we will take it to the regional and international level as we are a nation in waiting".
The Pacific winds of change have made it impossible for Melanesian leaders to ignore rapidly growing support for West Papua. ULMWP spokesperson, Benny Wenda thanked the people of Melanesia and the solidarity support from Solomon Islands, Vanuatu, FLNKS (Kanaky), Fiji and PNG, adding that it was their support and prayers that brought the movement this far.
"The people of Melanesia have made our cause for self-determination now your cause.  I would like to thank our Pacific family, especially our Melanesian people, the solidarity groups, civil society groups, young people, university student movements, churches, women's groups, traditional chiefs, and parliamentarians, political leaders and the media who stood with us to get this recognition," said Wenda.
He also thanked the people of West Papua, the migrant population, the churches and Muslim faith for their overwhelming support through petitions despite the real risks of doing so: "your signatures clearly speak the volume of support," said Wenda.
"West Papua is a Melanesian and regional issue for the Pacific. Today we will raise the morning star flag to mark this historic moment of political recognition," he said.
"With the Melanesian family firmly behind us, we now take our message to the world," said Wenda.
The MSG summit in Noumea (Kanaky) in 2013 had recognized West Papuan self-determination. At the special MSG leaders meeting in Port Moresby in 2014, a criteria was set that West Papuans be united before they could be considered through an application for MSG membership.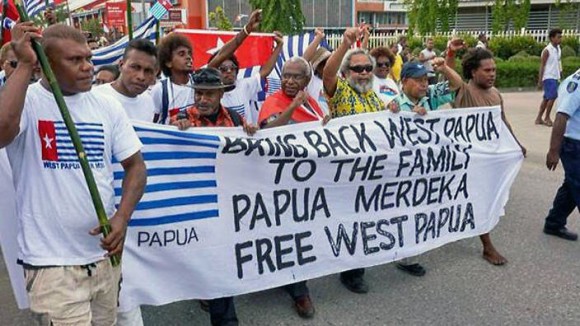 The ULMWP was elected by 500 delegates representing seven customary regions of West Papua, consisting of more than 257 tribes in July 2011. Our unification was sponsored by the government and people of Vanuatu, the Malvatumauri National Council of chiefs, Vanuatu Council of Churches and facilitated by the Pacific Conference of Churches in December 2014.
We were elected by representatives of the three largest West Papuan coalitions with broad based support from non-affiliated groups, including churches, traditional chiefs, youth and students, NGOs, and women's groups.